Testimonials
Here are some testimonials from just a few of my many satisfied customers.
Padraig & Tina Mahon, San Francisco: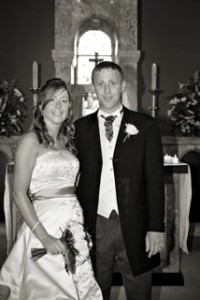 We were living in the US and booked Joe for our Wedding in Spiddal, Co. Galway.  We found him very professional to deal with; flexible to work with regarding tune selection and where we wanted him to play.  He was very patient waiting for us to come back to the hotel from the photos.  Being played into the top table was excellent and got the crowd going.  He played lots of tunes and songs that were recognisable by the guests and would definitely recommend him for your wedding.
Rachael & Brendan Moynihan: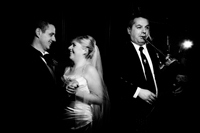 We had seen Joe play at a wedding we were at and really enjoyed how the he gave a sense of occasion to the day.  For our wedding, he played a lot as guests arrived at the church, after  the mass for the receiving line, played for guests as the arrived at the hotel, lead us into the hotel when we arrived after our photos and finally played us into the top table.  Both of us love the pipes and were so glad we had him playing for us.  Anything we asked of him was done professionally.
Ger and Vanessa Canty: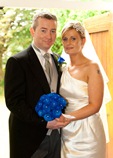 We found Joe on the web and made a provisional booking for him and the band.  He was very organised in getting details to us about how the pipes and drums can be used at a wedding.  We rang some previous contacts he gave us and they all highly recommended him.  Although it rained on our day, the band played all through it and back at the hotel they lead us into the top table.  The hotel had the room really well laid out and the crowd really enjoyed us being marched into the top table.  Definitely a highlight for our day and would recommend him and the band.